Accounting
16 years of industry knowledge
Of all the preparation that goes into creating a successful practice, it is probably the seven years spent in private accounting that has best prepared me for Public Practice. I have found that the issues addressed in private accounting have provided the perfect groundwork for my nine years in public accounting. It's the kind of knowledge that schools can't fully replicate as it is earned through experience, experience that has yielded a broad, and well rounded understanding of the challenges that small and mid-sized businesses face.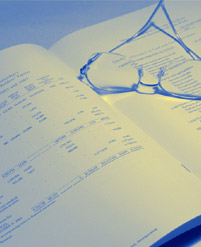 Identify with small business perspective
As a consequence, I can see the issues from both a public accounting and an industry perspective. Furthermore, I have served a wide variety of clients and industries extending my knowledge base across a wide range of industries. Below is a list of some of the industries served.
Industries served
Architectural Firms
Cleaning Services
Commercial Property Management
Developers / Construction Companies
Engineering Firms
Executive Search Firms
Fulfillment, Customer Relations Firms
Interior Design Firms
Legal Firms
Manufacturing
Non-profit Organizations
Real Estate Investment Companies
Retail Home Furnishings Businesses
Software Developers
Strategic Economic Firms
Yacht Dealers

Services provided
Set up accounts and financial structure
Analyze books for accuracy
Compile books for reporting

Privacy Policy | Terms of Use | Contact | 925.788.5314

Copyright © 2005 Jennifer L. Goodwin CPA, All Rights Reserved.